VIBA specializes in a host of entertainment shows ranging from music, dance, fashion and prestigious product launches and has also been instrumental in launching many jewellery houses.

VIBA specializes in conceptualizing and organizing events in India and abroad and its success speaks volumes for the supremacy of the services it offers.
Corporate Events
Exhibitions
Fests & Galas
Beauty Pageant
Live Concerts
Weddings
Music & Dance shows
Television Shows
Award Ceremonies
Fashion Shows
Sporting Events
Theme-based Events
Miss Chennai 1999
A Search For Chennai's Fashion Ambassador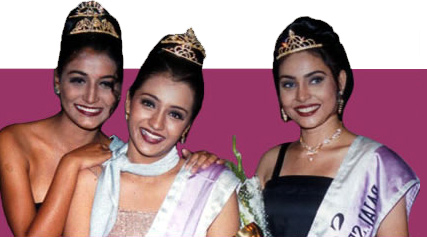 For the First time,
a world class show was held in chennai to unearth the best talents. The Winners Trishn krishnan, Maheswari T and Sandhya Prakash became overnight celebrities there by making Miss Chennai a sought after event
Ms.Chennai 1999 Finalists
Candice
Dharthi
Lisa

Maheshwari

Nirupama
Sangita
Sandhya

Schwetlav
Sheetal Bajaj
Shipa
Swapna

Trisha
* Hover on names to view finalists photo
Miss Chennai 2000
A Search For Chennai's Fashion Ambassador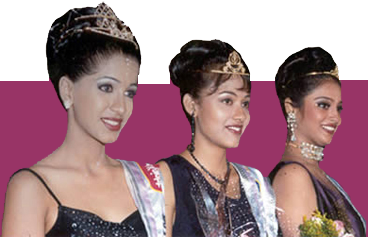 A colourful event that left an imprint in the mind of Chennaites repeated its sucess once more with Ms Chennai 2000.
Pooja Nair won Ms Chennai and Medha Raghunathan & Divya Bhatnagar won first runner up & second runner up respectively.
Ms.Chennai 2000 Finalists
Aishwarya
Ashrutha
Chahath

Divya

Lavanya
Leena
Mamathi

Medha
Nina

Pooja

Salani
Schwetlav
Shamini
Simran
Swetha
Upasana
* Hover on names to view finalists photo


Miss Chennai 2001
A Search For Chennai's Fashion Ambassador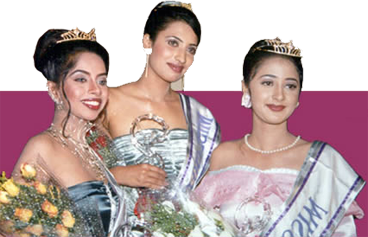 Celebrities eve, You can call it, and it was a show of grandeur and excellence. Anurithi Chikkerur was crowned Ms Chennai 2001 along with Radhika & Divya Subramanian as the first & second runner up respectively.
Ms.Chennai 2001 Finalists
Aru
Amanda
Archana
Anju

Anurithi

Deepa
Divya

Divya Singaravelu
Merita
Nalana
Pavithra

Radhika
* Hover on names to view finalists photo





Miss Chennai 2002
A Search For Chennai's Fashion Ambassador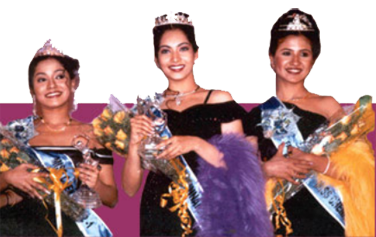 Miss Chennai 2002 spelled its success once more with a huge crowd and celebrities gracing the occasion, Sitara Devanadhan was judged Miss Chennai 2002 while Aparna K Pillai & Sruthi Hari were judged first & second runner up respectively.
Ms.Chennai 2002 Finalists
Archana A
Archana B

Aparna K

Aparna N
Anurahini
Andrea
Hema
Meetu

Sruti Hari

Sharmishta

Sitara

Surya

Official hospitality sponsor

Official textile house

Official Jewellery

Drink of Choice

Official designer

Gift Sponsor

Gift Sponsor

Gift Sponsor

Official Salon

Official water

Crowning moments

Official swimwear

Step training
Miss Chennai 2003
A Search For Chennai's Fashion Ambassador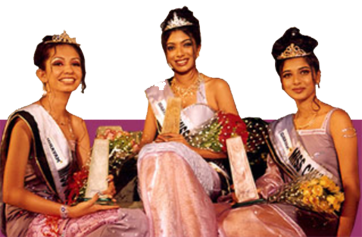 A Glittering Ceremony marked the crowning of Miss Chennai 2003 held at Music Academy in November last. Bindya was crowned Miss Chennai 2003 followed by Nina Mehta and Aashritha as the 1st and 2nd runner-up respectively.
Ms.Chennai 2003 Finalists
AASHRITHA

APSARA SRINIVASAN
ARCHANA
BAVIYA

BINDYA

FARIDA
KARISHMA

NINA MEHTA

RIDHI
PRISHI
RIYAMATHEW
NISHA
* Hover on names to view finalists photo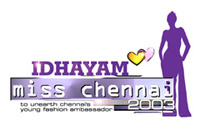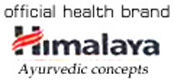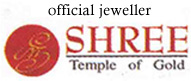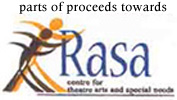 Miss Chennai 2004 - 05
A Search For Chennai's Fashion Ambassador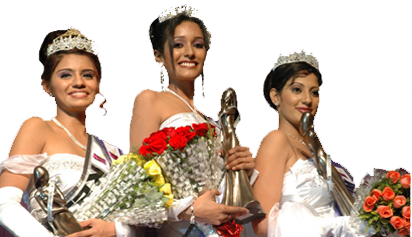 A Glittering Ceremony marked the crowning of Miss Chennai 2004-05 Deepa Rajan was crowned Miss Chennai 2004-05 followed by Ketki and Pooja Priyanka as the 1st and 2nd runner-up respectively.
Ms.Chennai 2004 - 05 Finalists
Deepa Rajan

Gajaprasha.D

Ketki Chandravarkar

Niharikha

Pooja Priyanka

Sakina Dhankot
Reshu Jain
Divya Balasubramanian
Taruna J. Chugani
Ramya Subramanian
Laxmi Rakade
Shruti
* Hover on names to view finalists photo
Miss Chennai 2005 - 06
A Search For Chennai's Fashion Ambassador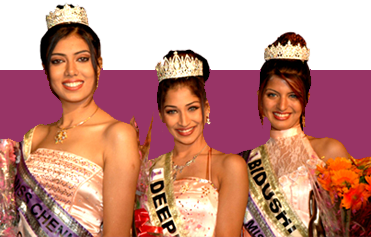 The search for Chennai's Young Fashion Ambassador came to an end when the Eva Ms. Chennai 2005-06 was chosen in a glittering Ceremony filled with glitz and glamour. Deepika was crowned Eva Miss Chennai followed by Taruna and Bidushi as the 1st and 2nd runner-up respectively.
Ms.Chennai 2005 - 06 Finalists
Bidushi

Deepika Vasudevan

Gayathri.R
Nataasha B.Jamani
Niyati Thakar
Natasha Shekar
Vasundhara.C
Sneha.S
Tanvi Thakkar
Anjena.C
Priyanka Vempati
Aparna Ram
Kiran Mahendran
S.Parxana

Taruna.Chugani

Varsha Awasthi
* Hover on names to view finalists photo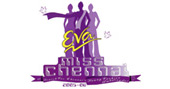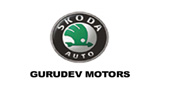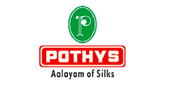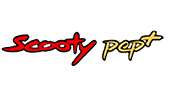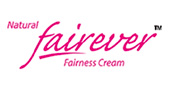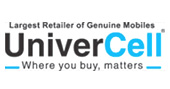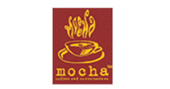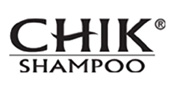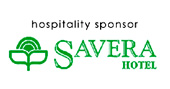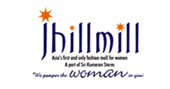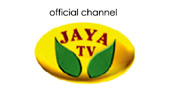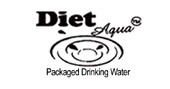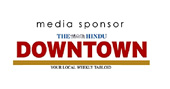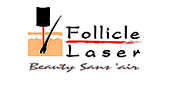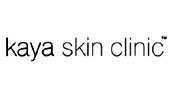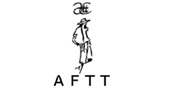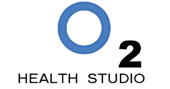 Fa Miss Chennai 2007
A Search For Chennai's Fashion Ambassador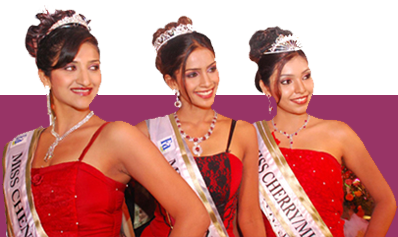 A glittering ceremony marked the crowning of Miss Chennai 2007 Samyuktha was crowned Miss Chennai 2007 followed by Rohini Singh and Swapna Rajasekar as the 1st and 2nd runner up respectively.
Fa Ms.Chennai 2007 Finalists
Ann Anra
Chandni Nahar
Chandini Tamilarasan
Garima Mishra
Manasvini Sridhar
Niyati
Pooja Amarnath

Rohini Singh

Saloni.S.Shah

Samyuktha

Shirley
Sonali Shenoy

Swapna Rajasekar
* Hover on names to view finalists photo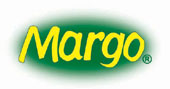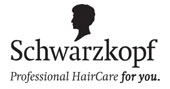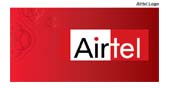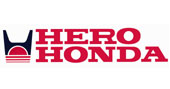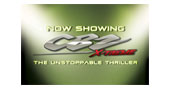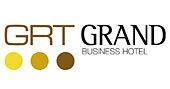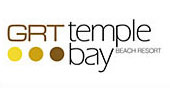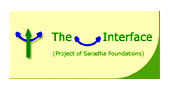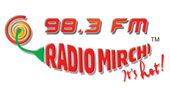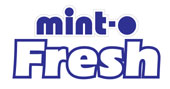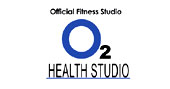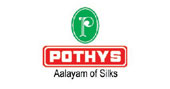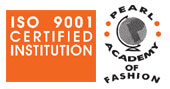 Vivel Miss Chennai 2009
A Search For Chennai's Fashion Ambassador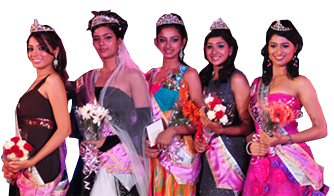 Vivel Miss Chennai 2009 Finalists
Divya Ravishankar
Kavi Priya
Swetha
Pavithra
Priya Thalvir
Rishita Sawlani

Sahithya Jagannathan

Sneha

Suchitra

Tanuja
* Hover on names to view finalists photo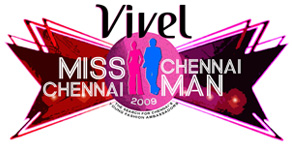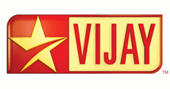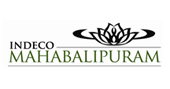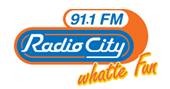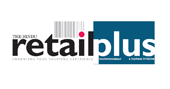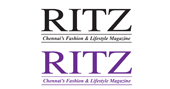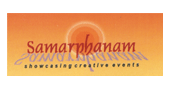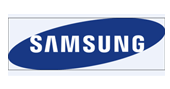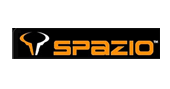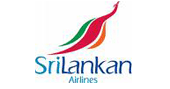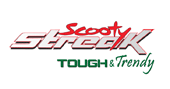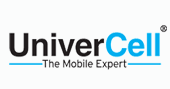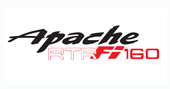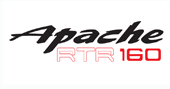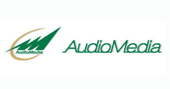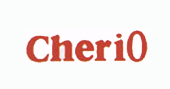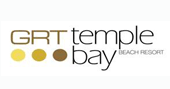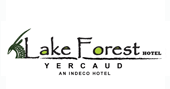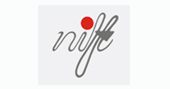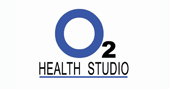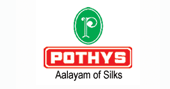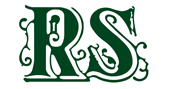 International Pageant
World Miss University 2007
Fa Miss Chennai 2007 at Seoul for the World Miss University.

Fa Miss Chennai 2007 Samyuktha Shanmuganathan is representing India at the World Miss University 2007 at Seoul, South Korea. The Finals is slated for the 1st of November 2007. This is the 20th World Miss University pageant & VIBA the National Directors have been sending their winners for the last 5th years . We had Medha Raghunath ¨C who won the 2nd Runner up Crown in 2003 at the same contest, we have had Surya Dinkar , Ketki Chandavarkar, our Miss Chennai winners who represented India in the year 2004 & 2005 respectively. Last year Deepika Vasudevan brought home laurels with Several Awards to her Credit & stood fourth overall. Hope Samyuktha, brings home the title this year. Her Exclusive wardrobe has been designed by Chennai¡¯s top fashion Designer Rehane. The glittering silver gown has been designed to suit Samyuktha¡¯s curvy figure & the Indian National costume has also been designed by her. Aarthi¡¯s Design Studio has also enhanced Samyuktha¡¯s wardrobe, with exclusive day & evening wear. Jeffery Vardon of O2 health studio has helped her to shape up & Dr. Nitish has worked to ensure Samyuktha has a dazzling smile. VIBA,Vidya & Shoba have groomed & accessorized Samyuktha, so that she makes our state & country proud.

There is a special web contest so if you want to cast your vote for Samyuktha, you could browse into www.wmu.or.kr. To know more about the pageant history. Browse into www.vibamisschennai.com
World Miss University 2006
The World Miss University pageant was established in the year 1986, to commemorate the UN designated Year of Peace under the patronage of the International Association of University Presidents.

The organizing committee of WMU is a non- profit, social organization that aims to promote peace, ever since the agreement of May 10 1986. This pageant annually selects the graduates for the peace mission of the World University to support the continuous efforts of the IAUP for international peace.

VIBA is the official franchise for this International pageant from the year 2002. They have identified talented youngsters from India, trained them through their annual Miss Chennai pageant & have given them a lifetime opportunity to represent our nation.

Ms.Medha Raghunath 2002-2003 won the II runner up title & Miss Health at the pageant held in Daegu, Korea. Ms. Surya Dinkar represented India at the 2004 pageant & was among the top ten contestants in the event held at Shenzhen, China Ms.Ketki Chandavarkar represented India at the 2005 pageant held in Seoul Korea.

This year Deepika Vasudevan who has finished her final year has done the country proud by winning the 4th place & the prestigious Ms Talent award & has been chosen as a Peace emissary of the world. She has been chosen as the Public Relations Representative for the Seaes Hotel, Resorts & the Jeju Island. She has been chosen as the Goodwill Ambassador of International vaccine Institute, to promote global humanitarian efforts all over the world.

This years pageant was held at Jeju Island, a scenic & beautiful island in Korea. This Pageant had contestants from 42 continues.The Contestants were judged on the basis of their National Costume,Talent,Personality, Choreographed dance round, Addressing a forum of University graduates, Social service project, Speech as a peace emissary Viba takes upon itself to groom & nature young talents to represent the country through this pageant & many others including Miss Intercontinental, Petite international & others.

Deepika was sponsored by EVA Toiletries & Health & Glow Chennai.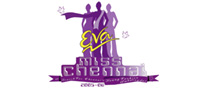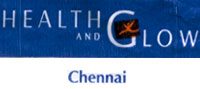 Miss Intercontinental 2005
Ms Deepa Rajan represented India at the Miss Intercontinental 2005 pageant held in Huangshan, China. The World Beauty Organization-a Germany based organization has been successfully running this contest for the 34th year in succession. She has excelled in the contest by winning the Huezhu best-designed costume award & a special jury mention for her talent as well. The sponsors behind this event from Chennai were Eva Deo Spray-a TTK product, Air India- the official Airline, Traders Hotel- the hospitality host, Trendsmith, Turakhia, O2-the fitness studio, Hair by Schwarzkorpf & Beauty care by Bounce. Contest costumes were designed by Rehane. Pothys, VIBA textiles & Mouliktha designed her Indian wardrobe.
Miss Intercontinental 2004
Nirupama Natrajan represented India at the Miss Intercontinental 2004 held at Hohhot, Inner Mongolia ¨C China. This was the 33rd year of this pageant conducted by the World Beauty Organisation ( WBO) from Germany. Nirupama, a lawyer in the making, was amongst the top fifteen. Nirupama's wardrobe was by Richa Agarwal. Sponsors were Divinity, Samsung & Helvetica.
World Miss University 2005 ¨C Peace Pageant
The 18 th World Miss University contest was held at Seoul , Korea this year. The World Miss University whose catch line is ¡°Hand in Hand for Peace¡± is the only peace pageant held among university students. This year Ms Ketki Chandavarkar Eva Ms Chennai 2004-05 runners up represented India at this contest .A glamorous evening gown was designed for her by Rehane. Binu Jha & Aarti Amarlal designed her Indo Western wardrobe. Her national costume was designed by VIBA. Aarti Bodhani had choreographed a special talent round, in which Ketki performed an Indo Western Ballet.
World Miss University ¨C Peace Pageant
Surya Dinkar, Miss Chennai Finalist 2002, represented India at the 17th World Miss University ¨C Peace Pageant held in Shenzhen China on 19th November 2004. She represented India as a peace emissary and was amongst the top ten entries. Her wardrobe was done by MOKSHAA and Gown by Sydney Sladdn. Folk dance choreographed by Aarthi Bodhani.
Fitness Asia - Pacific Championship 2004
Radhika, Miss Chennai 2001, runner-up represented India at the fitness Asia Pacific Championships held at Singapore on August 22nd 2004 . This is a fitness pageant and every country does a specialized routine. Radhika¡¯s wardrobe was designed by Rehane and fitness routine was choreographed by Jeffery Vardon.
World Miss University Contest ¨C 2003 in Korea
Medha Raghunath ¨C Miss Chennai 2000 I runner up represented India at the World Miss University 2003 contest held in Dae-Gu-Korea. Each delegate is a peace emissary representing her country to spread the message of peace and goodwill.

Medha was crowned the II Runner-up at a glittering ceremony of the 16th World Miss University. She also won a Sub-title Miss Health. The winners of World Miss University 2003 contest were I ¨C Ayusha Shresta ¨C Nepal, II Florina Curelea ¨C Moldavia, III Medha Raghunath ¨C INDIA.
Miss Petite International 2003 at Houston- Texas
Aparna K.Pillai our Miss Chennai 2002 I runner-up represented India at the Miss Petite International 2003 held at Houston, Texas. This being the 10th anniversary of the Miss Petite International, the organizers had invited all their earlier winners and the highlight of the show was ¡°down the memory lane¡± Aparna was crowned the ¡® Miss Photogenic¡¯ at a gala event. The winners were Miss Georgia U.S.A Miss Venezuela & Miss Russia.

Petite International is a Pageant which gives an opportunity to women who are 5.6¡± and below and who believe in inner beauty as well. Contestants, gain valuable knowledge and this contest opens doors of opportunity.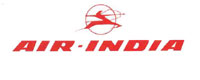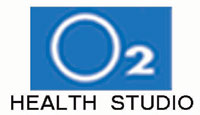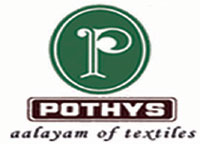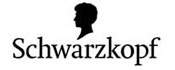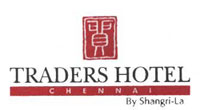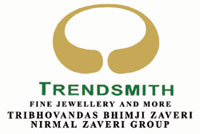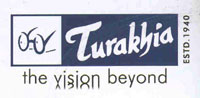 Ms. Chennai Foundation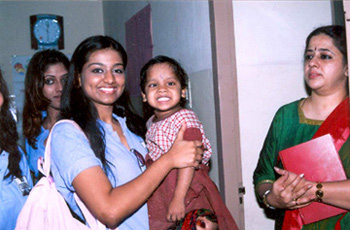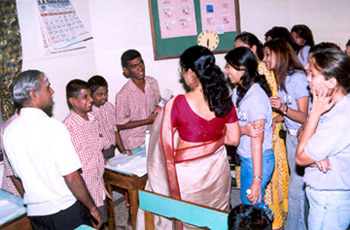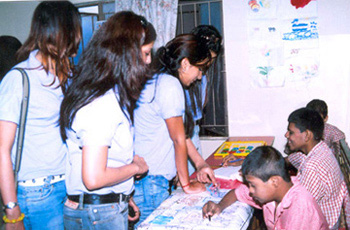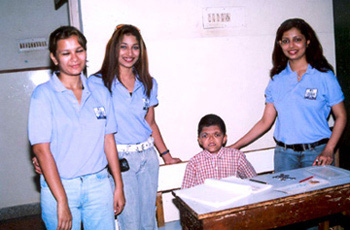 Miss Chennai 2006 contestants at Pathway - Centre for Rehabilitation and
Education of the mentally retarded.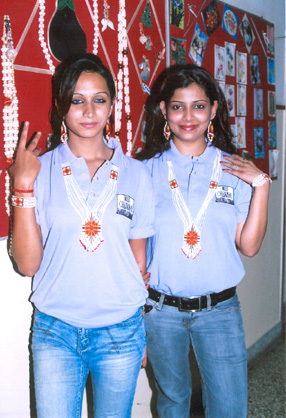 As friends of "Pathway" and to encourage the students, exclusive jewellery was handcrafted by the inmates of Pathway for the Miss Chennai Events. This was to promote the sales of the jewellery and to raise funds for the institute.
About " PATHWAY "
DR. Dhatu Rao Memorial Charitable Trust, ¡°PATHWAY¡± Centre for Rehabilitation & Education of the Mentally Retarded, Chennai, India is a voluntary and charitable institute. It was founded by Mr. A.D.S.N. Prasad, who is also the Director o Pathway. Set up in the year 1975, since then it has offered exceptional medical care, special education and vocational training to as many mentally and physically handicapped children and adults as possible. The institute has a sprawling campus and provides education as well as residential accommodation to the children free of charge. The Participants of Miss Chennai contest this year were taken for a visit to the institute grounds where they learnt about the varied and diverse services available to the children and adults, starting from high class facilities such as swimming, yoga, music, good recreational facilities, and quality medical services to specialized vocational training. The Girls are now the ¡°Friend of Pathways and intend to do their bit to encourage the students by displaying jewellery crafted by the students for the contest. They also hope to promote sales of the jewellery thus helping them to raise funds for the institute and to spread awareness about the cause of the institute.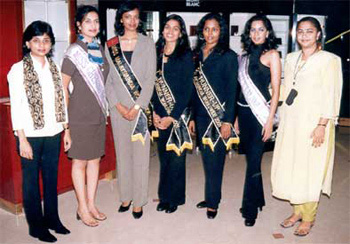 Well, Miss Chennai is not just about glamour and show off. Miss Chennai foundation proves that all;a foundation aimed at grooming, personal enhancement and more importantly creating awareness on social issues and service. Motivation for Miss Chennai foundation was Indo-Malay evening. The members of Miss Chennai foundation are the finalists of 1999, 2000, 2001, 2002 and future contestants of this pageant. Several fields have been targeted for the betterment of society. These include projects for under - privileged children, old age homes, aids awareness, anti-smoking campaign & campaign for a 'greener Chennai' and Road safety.

Ms Chennai, one of the most popular events here has already carved a niche of its own with a number of contestants making it big at the national and international contests and also in the field of cinema & fashion. Grooming and training of upcoming models and the members has also been envisaged. The foundation aims at rejuvenating the good spirits towards the renewal of society.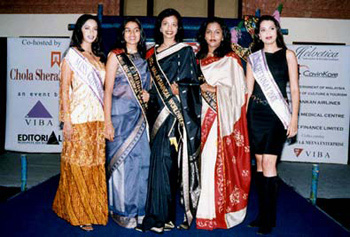 An Indo - Malaysian Event, fostering friendship was conducted along with the winners of the Ms.Malaysia India Worldwide pageant holders & the Ms.Chennai 2001/2002 winners. A project which was a cross cultural education programme together was the first of its kind.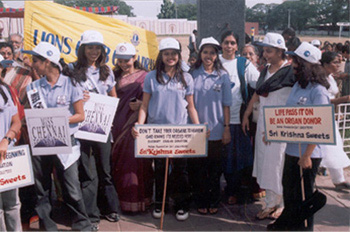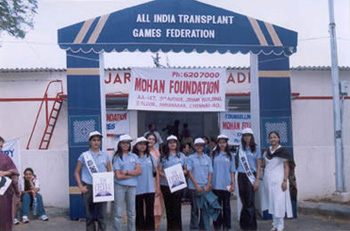 An awareness walk, carrying a positive message on ORGAN DONATION targeting the younger generations took place on 13th December 2003, along with the Tanker association & Mohan foundation.
Training Session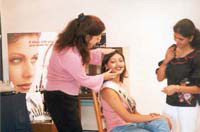 Chambor Makeup Session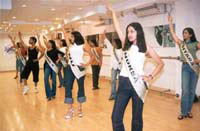 Thanks to O2 Health Studio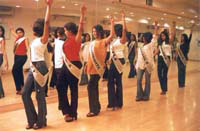 Jeffreys Dance Training session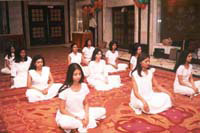 Meditation session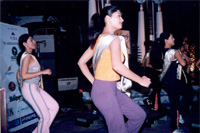 Step Reebok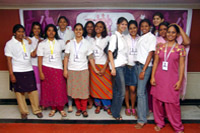 Group Snaps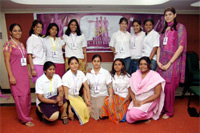 Group Snaps1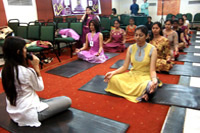 Leena K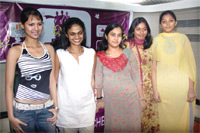 Suchi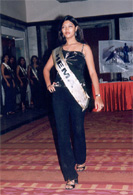 Catwalk Training session
Chambor, the cosmetic company provided training sessions to the finalists on different types of make up, accentuating their features.

Jeffrey Vardon of the Hot shoe Dance Company helped the girls with body tone and posture through dancercise and movement therapy.

Radha, an international trainer from Reebok put the contestants through a rigorous step routine to tone up and get in shape.

Mrs Aruna Vishwanathan guided them in communication skills, whereby she has been teaching them basics like right pronunciation and clarity of speech.

Mala of Atmalaya took sessions of meditation and self-awareness, to help them focus and achieve concentration.

Divya Ramprasad and Sangita, Femina Ms India finalists, helped the girls perfect their catwalk and showed them the importance of stage presence.

Dr. Nithish Surathu guided them to perfect their smiles by correction on teeth and oral hygiene.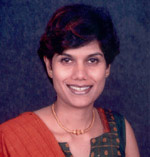 Aruna Vishwanathan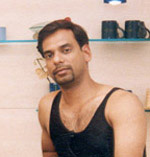 Jeffery Vardon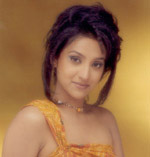 Divya Ramprasad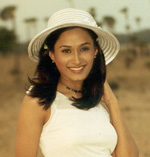 Sangitha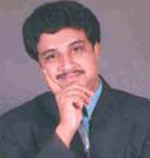 Dr.Nithish Surathu
Fa Chennai Man 2007
A Search For Chennai's Fashion Ambassador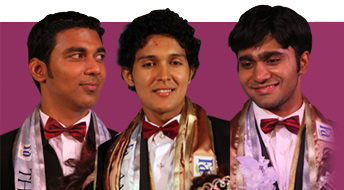 Fa Chennai Man 2007 Winners
Fa Chennai Man 2007 Finalists
Akash Kapoor
Agneeshwar Anbu
Amit.P.Nahar
Benito Alex
Ganesh Ram
Jae Kumar
Kaushik
Manaz
Mubhashir
Pulkeet Jawahar
Rahul Das
Sanjay
Thanuj
* Hover on names to view finalists photo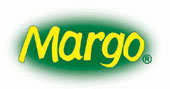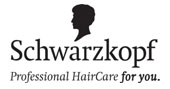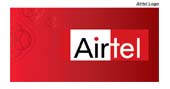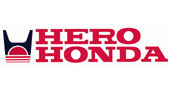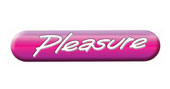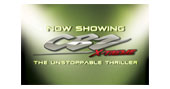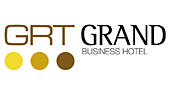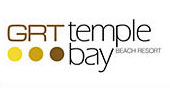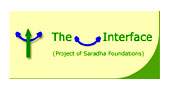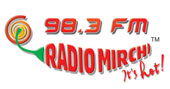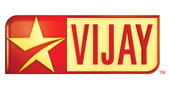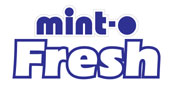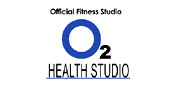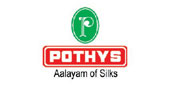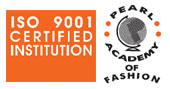 Vivel Chennai Man 2009
A Search For Chennai's Fashion Ambassador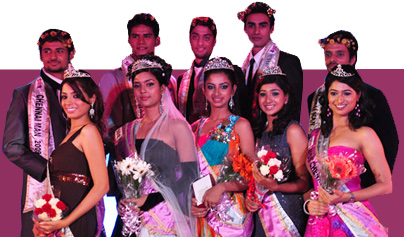 Vivel Chennai Man 2009 Winners
Vivel Chennai Man 2009 Finalists
Anil Kumar
Bharath Raj
David Oscar
Geethan Britto
R.Ganesh Ram
R.Siddarth
S.Senthil Kumar
Sunil Pandeti
Vijay Victor Jesudoss
Vijay Ragav
* Hover on names to view finalists photo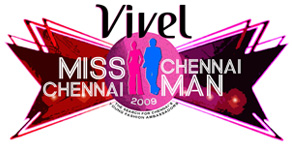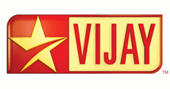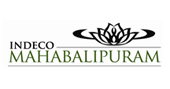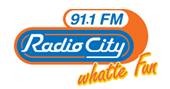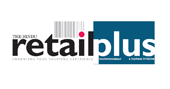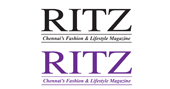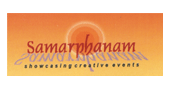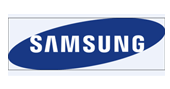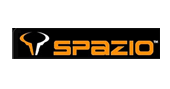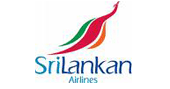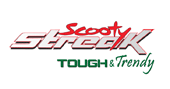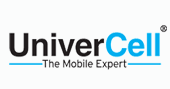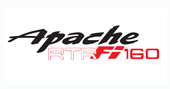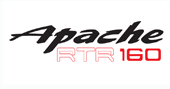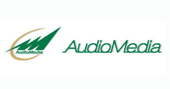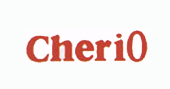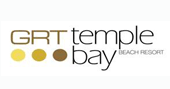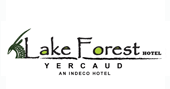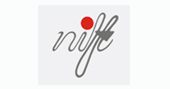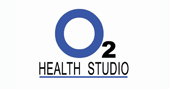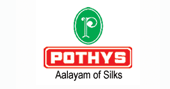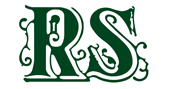 BAJAJ WAVE dts - i MOM & I 2005
BAJAJ WAVE Super Mom & Super Daughter....
This year, the Bajaj Wave DTS-I Mom & I 2005 which was held at the Chennai Trade Centre was dedicated to the "Light for Sight" cause of the Lions Club of Madras,Velachery, in which ten enthusiastic and elegant moms & girls competed for the Super Mom & Super Girl 2005 titles. The contest had three rounds, the first round was Mangaldeep's Give Me A Five event, which asked five questions of the moms and girls in which Srivani & Shruti were declared winners. Aruna & Neha bagged the next round, which called upon the participant's creative talents. The final audiovisual round, tested mother-daughter relationships, and had related queries. The Super Mom & Super Girl winners were Sudha & Vidya, followed by Jayalakshmi & Jagadha and Maya & Vidya who were the 1st and 2nd runners up respectively.

This event has been successfully done by VIBA - Ms Shoba Ravishankar & Ms Vidya Balakrishnan for the fifth year in succession.
Winners of the Events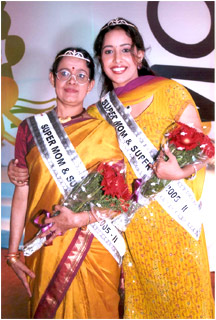 Jayalakshmi_ Jagadha (1st runners up)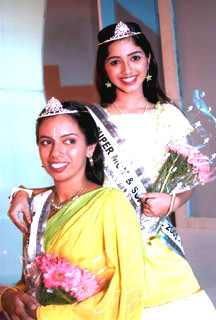 Maya_Vidya (2nd runners up)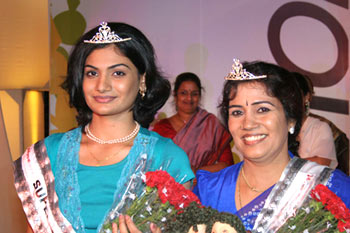 Bajaj wave-winners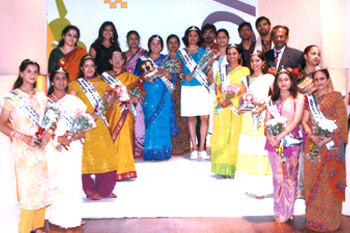 Bajaj wave-winners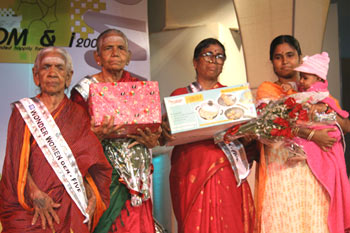 WONDER WOMEN GEN – FIVE
Meera Mom and I 2008-2009
Meera Super Mom & Super Daughter....
How can you describe a relationship between a girl & her mother?

Love does not say it all, nor friendship or dependence…The unspoken truth is, it's the only relationship, which is instinctive & intuitive. The winners of this event will win the title "MEERA SUPER MOM & SUPER GIRL 2007/2008. Meera Mom & I–This contest beautifully expresses the bond shared between a mother and daughter by providing a platform for those special moms and daughters to articulate their thoughts, opinion and beliefs and showcase their talent. Meera represents today's woman, who is strongly bound to her roots yet retains a zeal for life; Mom & I is in perfect synergy with this promise of Meera.

Meera Mom & I 2007-2008 goes all Tamilnadu & is a Reality Show on Star Vijay:
VIBA first gave shape to this idea in the year 2001 in relation to Mothers day, which gave a platform for the mothers and daughters to reverberate their existing bond. The event was a great success. This being the 7th successive year, the event Meera Mom & I has grown in stature from a Chennai based event to an All Tamilnadu event. This year it will be showcased as a reality show on Star Vijay Channel.
Winners of the Events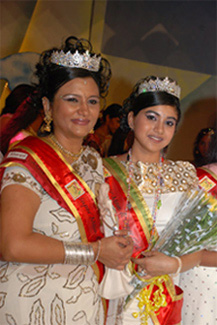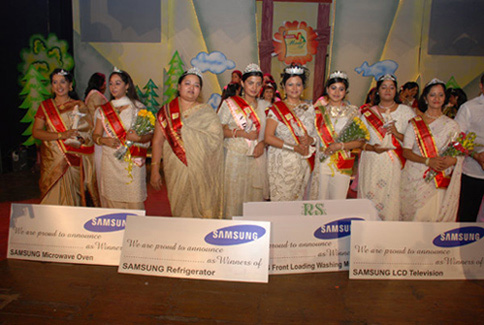 Anthem of Chennai Event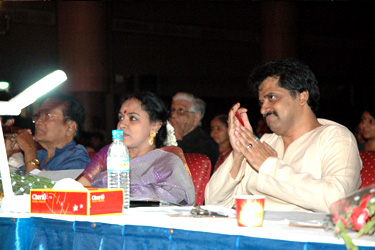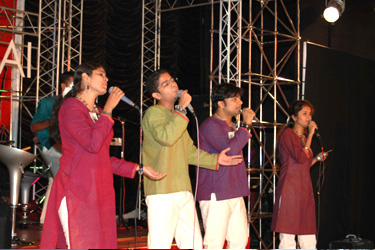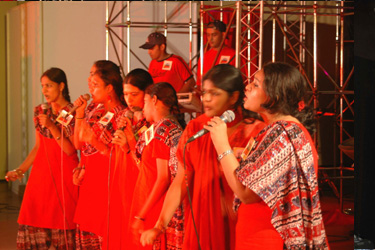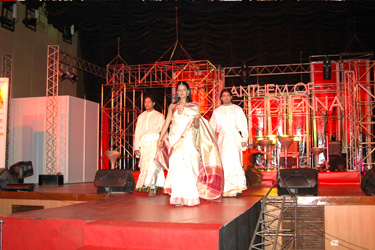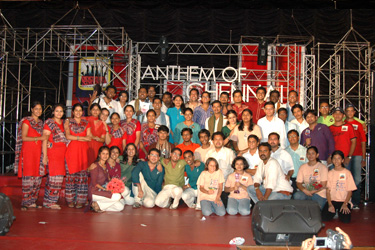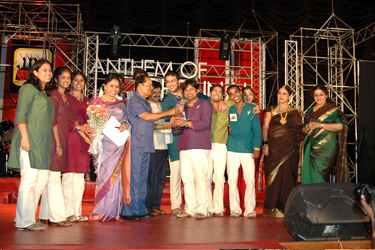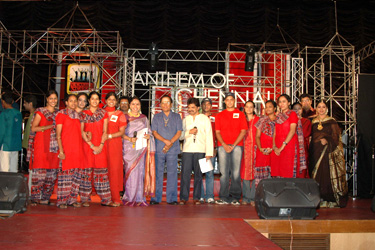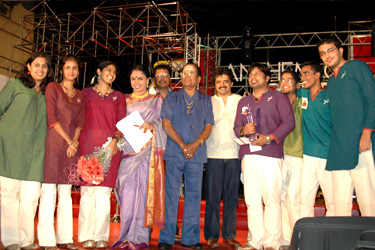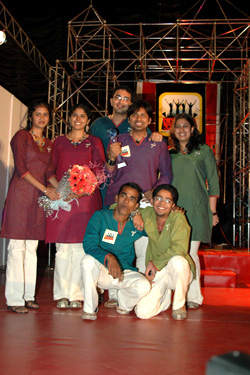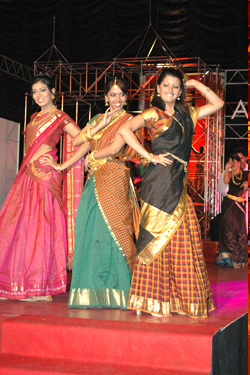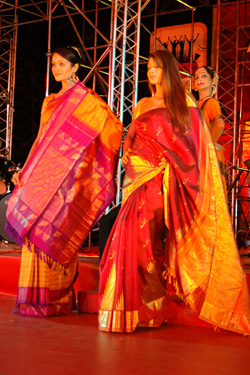 Through the Campaign organized by The Hindu and Radio Mirchi entries were called for from amateures, and professionals to create a one minute song by penning, their own lyrics and composing the tune describing the beauty, culture and tradition of Chennai,. There were 62 entries out of which 20 were chosen for the semi final. The best 11 teams were selected by Sub event Judges Mr. Ganesh (violinist) Sangeetha Krishna (Classical Musician) Anita Udeep (Singer) Deepika Vasudevan (Miss Chennai 2006). The Sub event was held at Courtyard Marriot on 22nd August 2006. The final show on 25th comprised of the enthusiastic 11 teams showcasing their very best. The panel of judges included of T.M Soundararajan, Sudha Raghunathan (Classical Singer) & Srinivas Singer. Other diginitaries includes Mr.M.S.Viswanathan & Director Vasanth.

The show was interspersed by fashion rounds from Pothys, & NAC Jewellery (Sarees from Pothys & Jewellery by NAC) The age old traditional half saree was showcased from the collection of VIBA. The judges brought down from 11 teams to six finalists & once again heard them performing.

Amidst Cheers the Best song for the year 2006 was selected & the best team award was presented to the team "Aishnam".
The following teams were awarded as follows:
II Best Team BASE N BEATS
Best Lyricist - E-TUNES AND V-3
Best Composition - SAUTRAANYAKA AND THOUGHTZ
JURY SPECIAL AWARD - SANGEETH
PUBLIC VOTE AWARD - SAUTRAANYAKA
The trophy was presented by TMS, Sudha Raghunathan / Mr. Srinivas together to the team "Aishnam". During the show, the Icon of Chennai 2006 was selected. The Selection was done through The Hindu & Radio Mirchi polls. There were two celebrities vying for the title. Mr. Rajanikanth was declared the winner of Icon of Chennai closely followed by Mr.A.R.Rehman.

The whole event was conceived & produced by M/S VIBA-VIDYA AND SHOBA.

Amidst the celebration the event came to a close with the song of Chennai played in a Candle lit hall ,people moving together for the music, celebrating the367th birthday of Chennai .
Product Launches
Promoted Sony Handicam in 1996 through a television event.
Launched "Phillips Satinele" in 1994 through a television event- M/s. beautiful legs.
Launched an International brand of menswear Crocodile brand at Coimbatore.
Eva Toileteries for teens was launched through a contest "Teen super Model '98".
Did the launch show for Hero Honda at Coimbatore and Madurai.
Organised a launch for Swatch, a Swiss brand of watch in Chennai on 7th June, 2001.
Organised a launch for RADO, a swiss brand of watch in Chennai on 22nd June 2001.
Organised a launch show for Phillips Envisor on January 6th, 2003 at Jaipur and February 8th, 2003 at Kolkata.
Launch of FAIR ONE on 26.04.2005 at Hyderabad and on 28.04.2005 at Chennai.
Inauguration of "STANSFIELD - school of business" a Singapore based business school on 13th September 2005 at Chennai.
Organized a launch for ROLEX & OMEGA – a Swiss brand of watch at Chennai on 13th & 14th of September 2005. Add the appropriate snaps as well.
200th - UNIVERCELL LIVE SHOW ROOM LAUNCH WITH ACTOR MADHAVAN
POTHYS VASTRAKALA PATTTU LAUNCH WITH ACHIEVERS & CELEBRITIES/ HEMA MALINI AS THE BRAND AMBASSADOR
200th - UNIVERCELL LIVE SHOW ROOM LAUNCH
WITH ACTOR MADHAVAN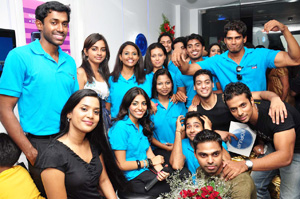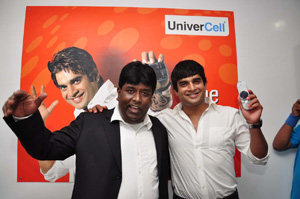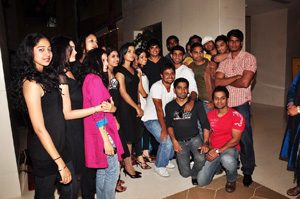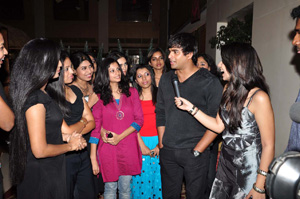 POTHYS VASTRAKALA PATTTU LAUNCH WITH ACHIEVERS & CELEBRITIES/ HEMA MALINI AS THE BRAND AMBASSADOR.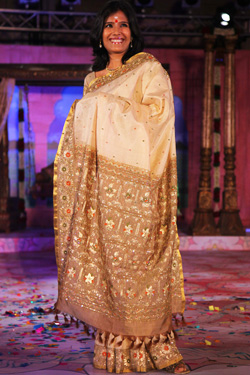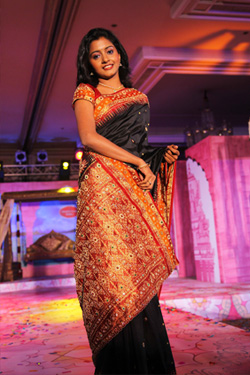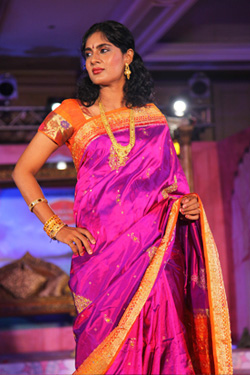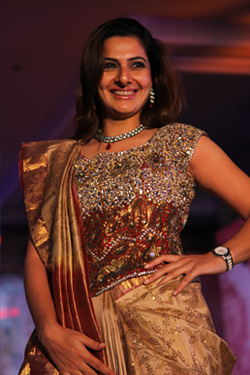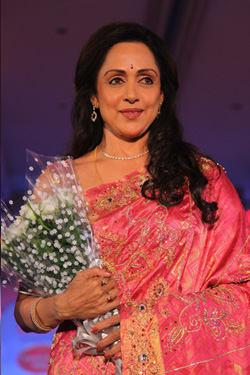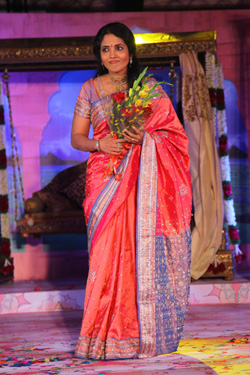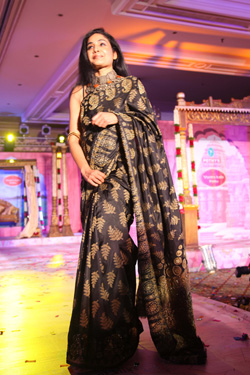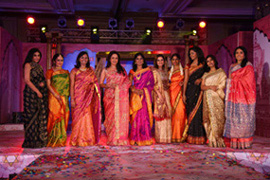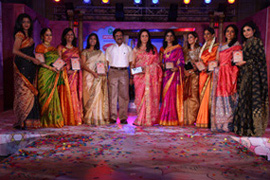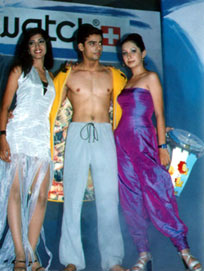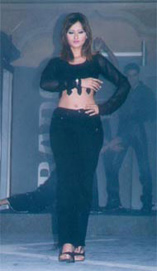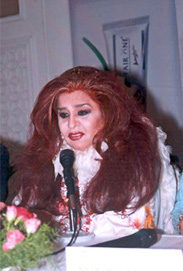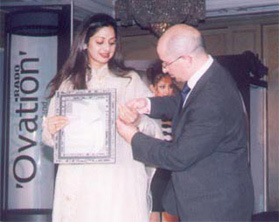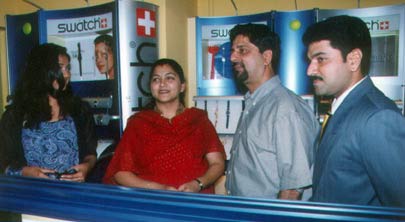 Fashion Shows
Conducted Live - Fashion and Beauty Contest for the Coast Guard Ball' 95 & 97.
Choreographed Live Fashion show to promote "Khadi" as a Fashion Garment for Gandhi Peace Foundation to mark Gandhi's 125th Anniversary.
A glamorous "Designer show" was organised for the All India Knit Fair 97/2001 along with the A.E.P.C. and TEA at Tirupur, both the Spring / Summer & Autumn / Winter fairs.
Organised De-beers Diamond Jewellery show for Prince Jewellery on 15th April 2001.
Organised a Textile & Jewellery show at Coimbatore in aid of the Round Table 1-CBE.
Welcomed the New Year 2003 at Cosmopolitan Club organizing an entertainvaganza on December 31st,2002.
Organised a Jewellery show at Shree Jewellery showroom in T Nagar on February 3rd, 2003.
Conducted a three day fashion show as a part of Silver Jubilee Celebrations of KNITCMA at Tirupur on February 8th,9th & 10th,2003.
A Khadi fashion show cum designer contest was organised on behalf of Khadi Village Industries Commission on March 31st, 2003 at ITC Park Sheraton Hotel & Towers.
Autum/winter mid summer 2005 fashion show at the 19th India Knit fair at Tiruppur.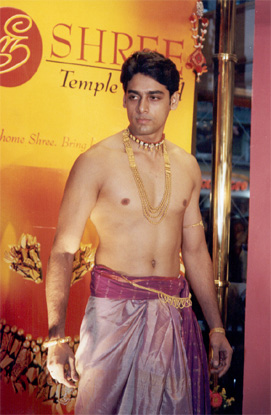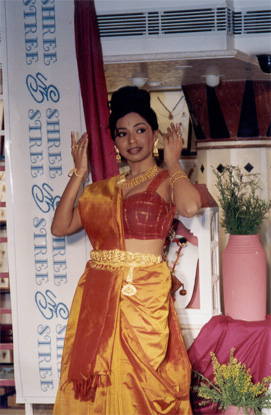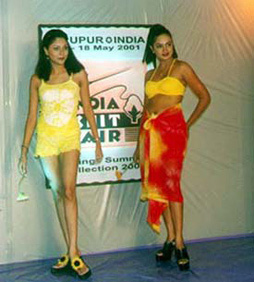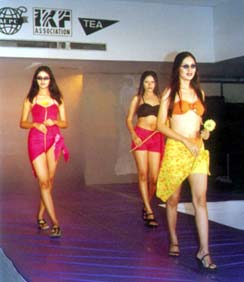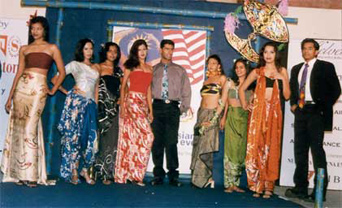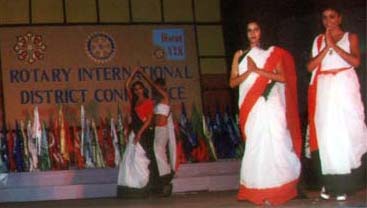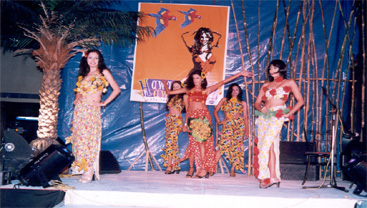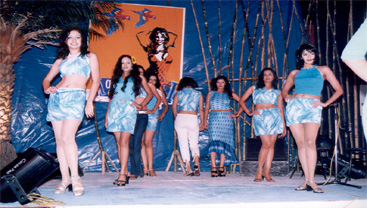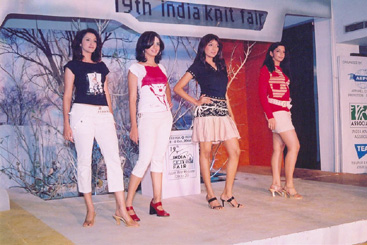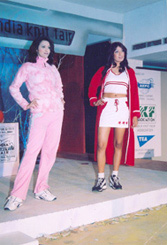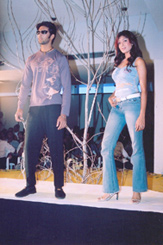 TV Shows
Organised a Designer Wear Show for Vijay TV.
Hosted a unique Cookery Contest/Show for Sun TV with film personalities.
Organised Super Model '95 for a satellite TV Channel (Vijay TV)
Directed and choreographed Miss.J.J. Beauty Contest -18- Episodes spreading over a year and a half.
Fashion concept for M/s.Pothy's & m/s Musthafa Gold Mart on Jaya TV.
Telecast of Miss Chennai 2000 in Sun TV
Telecast of Mom & I 2001 in Vijay TV
Telecast of Miss Chennai 2001 in Vijay TV
Telecast of Man 2002 in Jaya TV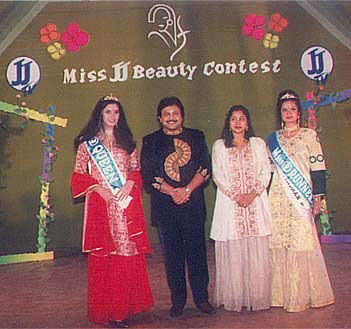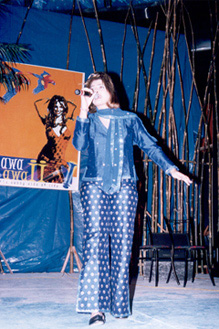 In House Events
For the first time in Chennai, "Teen Super Model 97" was conducted in aid of the Lions International and also held the event in an all India level for 1998 as Teen super model and young turks "98".
Conducted Ms.Chennai'99 on September 30th 1999 - Maheswari one of the winners has been crowned Ms.India Asia Pacific 2001.
A new concept Mom & I - a contest between mothers & daughters was held for the first time in Chennai at the Music Academy on 19th March 2001.
The grand venture being Ms.Chennai 2000 held at kumararaja Muthiah Auditorium on 6th November 2000.
Miss Chennai2001 blazed its glory once more at Madras Race Club on December 29.
Mom & I repeated its success once more at Music Academy on May 3rd, 2002.
For the first time in Chennai, conducted a contest for the Thinking Man – Bajaj Pulsar Man 2002 between the age group of 21& 30, from all over India on October 23rd,2002 at Kamaraj Memorial Hall.
Conducted Miss Chennai 2002 for the fourth year on December 26th at Chettinad auditorium.